Cafe-Bar and Club Duplex is located on Wenceslas Square in Prague on 7-8 floors of the store, "Crone".The cafe is open daily from 10 am to 00 nights. Duplex Night Club is open Wednesday through Sunday from 22 pm to 6 am.The club has two dance floors, two chill-out, five bars, VIP-zone, and the rooftop terrace is open.
Music format of the club - the modern dance trends. The club plays Prague DJs, and also act as guest artists from around the world.Entrance to the club Duplex costs 10 euros. On the system of pass face control and dress code.
You do not have to come to the club to party! Me and my friend found this club / restaurant on the internet looking for a nice place for dinner. We were a little apprehensive at first, because when we arrived at about 8/9 hours a Saturday night, the club seemed very quiet, but had a fantastic location and beautiful scenery from the balcony.
We were pleasantly surprised when our meals arrived, because the presentation was something that I would expect from a high class restaurant, and it was the best meal we had all holiday! In addition, the bill was half the price I would expect to pay at a restaurant in the UK, including drinks and our main meal, we paid about £ 28 for two, the quality is absolutely fantastic, I highly recommend it!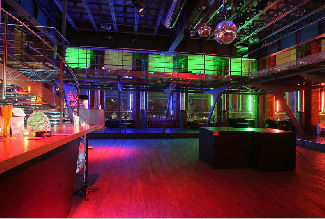 Location: Czech Republic, Prague, Vaclavske namesti 21
Tel.: +420 257 535 050
Website:
http://www.duplex.cz