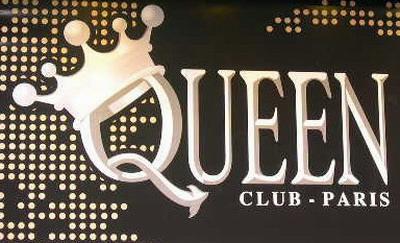 Initially the club was considered decadent aestheticism platform for gay men, but in recent years the traditional audience significantly diluted's a huge dance floor on the Champs Elysees. Restaurant is open every day until the morning. So on Monday it is virtually the only place where you can have fun, because in France Monday - regular holiday. The atmosphere in the club is laid-back, though, getting there is not easy, it is necessary to defend the place at the entrance. Now it is a club that need to go on a certain day, that is, let's say, on a Friday this gay party on Saturday - straight-party. Who plays and acts in the evening, you can check on the website of the club.
first of all, people, it's not a gay club (this is mentioned, but not the case), it is - a big disco club for young people, some older (about 45 years). We went there because a good DJ will be playing there. When you come here, it is - sort of pity that you can only take place when you make a reservation and buy a lot of drinks (bottle) and the prices are very high, beer, for example, is 15 euros even as cocktails. No vino.Odnako, exhibition DJ was fantastic, but we thought that she also cried and warm. What was also very shameful, there were only 4 toilets for men and women, and this is for all the people in the big club; unbelievable that this is allowed in this club. Although the show is the DJ and the music was very good.
Address: 102, Avenue Champs Elysees 75008 Paris;
Tel.: +33 1 53 690 690
Website:
www.queen.fr
FC / DC: facecontrol, dresscode.
Hours of operation: Mon: 23.00-05.00, Tue-Thu, Sun: 00.00-06.00, Sat-Sun: 00.00-08.00